A young lad illegally adopted and sent to work on a farm in Australia in the 1950s.
By Bill Heaney
First Minister Nicola Sturgeon has delivered a formal apology to those affected by 'cruel' historical adoption practices.
Many thousands of women – most of them young and unmarried – were forced to give up their babies for adoption until the late 1970s.
Some of the families affected were from West Dunbartonshire. One was a young woman who was forced to hand over her recently born baby to an order of nuns, and another was a man from Renton who was sent away to Canada as a child.
Fifty years later he appealed through a newspaper for help to arrange a meeting with his sister whom he had not seen since he was sent away to Saskatchewan to work on a farm there at the age of five.
The First Minister, pictured right, said the forced adoptions were 'unjust and profoundly wrong'.
Addressing the Scottish Parliament, the First Minister said:  "As a Government, and a Parliament, we can set the record straight; we can acknowledge the terrible wrongs that were done, and we can say – with one voice – that we are sorry.
"So today as First Minister, on behalf of the Scottish Government, I say directly: To the mothers who had their babies taken away from them; to the sons and the daughters who were separated from their parents; to the fathers who were denied their rights, and to the families who have lived with the legacy.
"For the decades of pain that you have suffered, I offer today a sincere, heartfelt and unreserved apology. We are sorry.
"No words can ever make up for what has happened to you, but I hope this apology will bring you some measure of solace.
"It is the very least that you deserve – and it is long overdue."
Nicola Sturgeon told MSPs:  "Following meetings with Ministers and campaigners, the Scottish Government last year encouraged people with direct experience of historical adoption practices to pass on their views and insight – online and through a questionnaire –  about how they can best be supported.
"The Scottish Government has committed funding of around £145,000 to provide specialist support and counselling. A proposal to establish peer groups has now been agreed. Research is also underway to identify how existing support services can be improved.
"The Scottish Government is continuing to explore, with those affected, the key challenges they face in relation to adoption records."
Anyone who is impacted by trauma issues as a result of historical adoption practices can access information and advice from Health in Mind which provides a dedicated trauma support helpline on 07741 743971.  The staff have knowledge and understanding of trauma and its impacts, including on mental well-being.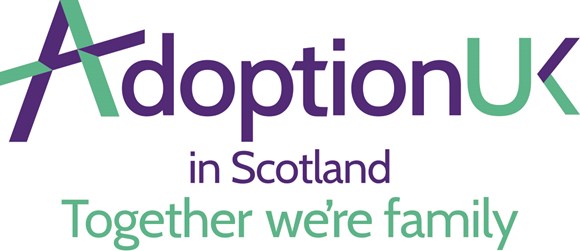 Meanwhile, Adoption UK Scotland has welcomed First Minister Nicola Sturgeon's apology to women who were forced to give their babies up for adoption in the 1950s, 60s and 70s, as well as those children who were adopted through this practice and their fathers.
Fiona Aitken, Adoption UK Scotland director, commented: "We're gratified to see the First Minister acknowledge and formally apologise for the impact that forced adoption had on those involved. We wholeheartedly support the apology for those who had their children removed and are particularly pleased to see this extend to the individuals who were adopted through this practice, whose lifelong needs have gone unacknowledged and unsupported.
"Adoption UK now calls on other UK governments to follow Scotland's lead in issuing a formal apology to all those who have been affected by forced adoptions, and to meet the needs of all adopted individuals who would benefit from support."