27 March, 2023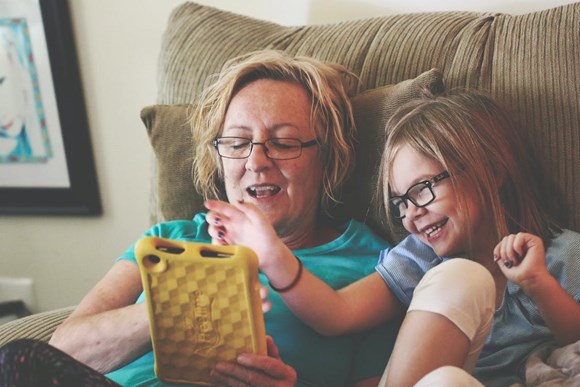 Kinship children are defined as being looked after by a relative or family friend when their own parents are unable to care for them.
By Lucy Ashton
Vulnerable children living in kinship care arrangements are set to benefit from a pilot project from Adoption UK (AUK) Scotland.
The charity has received funding from the Scottish Government's Whole Family Well-being Fund to provide additional therapeutic and educational support for kinship families in four local authority areas over two years through its new Foundations for Families initiative.
Around 4,400 children in Scotland are in kinship care, defined as being looked after by a relative or family friend when their own parents are unable to care for them.
Kinship care provides children with emotional security, stability and a sense of identity, and can reduce trauma by enabling children to remain close to their families, schools and wider community.
AUK Scotland and Adoption, Fostering and Kinship Alliance (AFKA) Scotland co-deliver the Kinship Care Advice Service for Scotland (KCASS), which provides advice and support to kinship families. Over the past year, the service has seen increasing numbers of calls to its helpline from carers struggling to access much-needed help.
Foundations for Families will develop a new approach to support, enabling families to access therapeutic support faster and providing a dedicated education worker who can advise kinship families whose children are struggling at school. The project also aims to speed up the identification of at-need families in order to deliver help as quickly as possible.
The pilot will be strengthened by external evaluation and will be informed by the voices of young people participating in AUK Scotland's engagement-led #EProject. Invaluable input has also been given by the Kinship Care Advisory Group, who have helped inform the project through their lived experiences of kinship care.
Fiona Aitken, AUK Scotland director, said: "Through our community engagement we have heard extensively from kinship carers about the need for additional support for their families.
"This, with critical input from our advisory group, has evidenced the need for development of therapeutic support services specifically for kinship care families, and we are delighted that the investment from the Whole Family Well-being Fund will support this pilot project enabling us to do that. 
"We'll be working closely kinship carers and partners to shape and evaluate the delivery model to ensure that this service provides much needed support for families in Scotland."
Children's Minister Clare Haughey, left, said: "Whole Family Well-being Funding, with an investment of £500 million over the course of the Parliament, focuses on early intervention and prevention and aims to ensure that families, including kinship carers, can get access to the help they need, where and when they need it. Projects like this and many others taking place across Scotland will help to Keep the Promise."
MP Christine Jardine has secured a debate on Tuesday March 28th which she will use to call on the UK Government to introduce a child bereavement registry.
There is currently no mechanism to record when children are bereaved, or where they are, so that charities and organisations who want to reach out and offer support do not know how to reach them.
The Liberal Democrat MP who has personal experience of the issue has spoken to a number of charities in the area and recently met children's' minister Claire Coutinho to push for progress on creating a network.
Ms Jardine said:"I know there is genuine support in parliament across the benches for doing something more to help children who are bereaved and it's just a matter of finding a way.
"Charities and schools do an amazing job in supporting the children that they know about, but it's heart-breaking that we just do not know how many children are affected every day by the death of a parent, carer or sibling to offer them or their families help and advice.
"We should be able to set up some sort of means of recording when a death affects a child," Ms Jardine, left, said.
She added: "We record so many other things and are able to provide data that this should not be beyond our wits to create, perhaps simply with an administrative change.
"I know first-hand the pain of losing a parent. This trauma stays with you throughout your life and, therefore, I am determined to ensure that any child suffering is recognised and supported.
"That is why I am calling on the Government to set up a national register. We must have the structure in place to provide support for young people, as soon as they need it. If we do that, we can offer immediate reassurance and maybe save them from years of pain.
"This is not political, it's personal. It is an issue that can affect everyone and therefore I am grateful for the endorsements from all sides of the political spectrum for this campaign."
Artwork by JANE HEANEY