Eleven people have gone on trial accused of sexually abusing and assaulting a number of children in Glasgow.
The seven men and four women face 32 charges between them, including forcing some of the children to take part in seances to call on spirits and demons.
There are multiple charges of rape against several of the accused.
Five of the accused face a charge of attempted murder after trapping a child in a cupboard.
Warning: This story contains details some readers may find upsetting
One of the youngsters was said to have been shut in a microwave, a fridge freezer and a cupboard during an attempt to kill the child.
The charge says the child was made to "act like a dog" and eat pet food, and that the group chased the child while wearing a devil mask.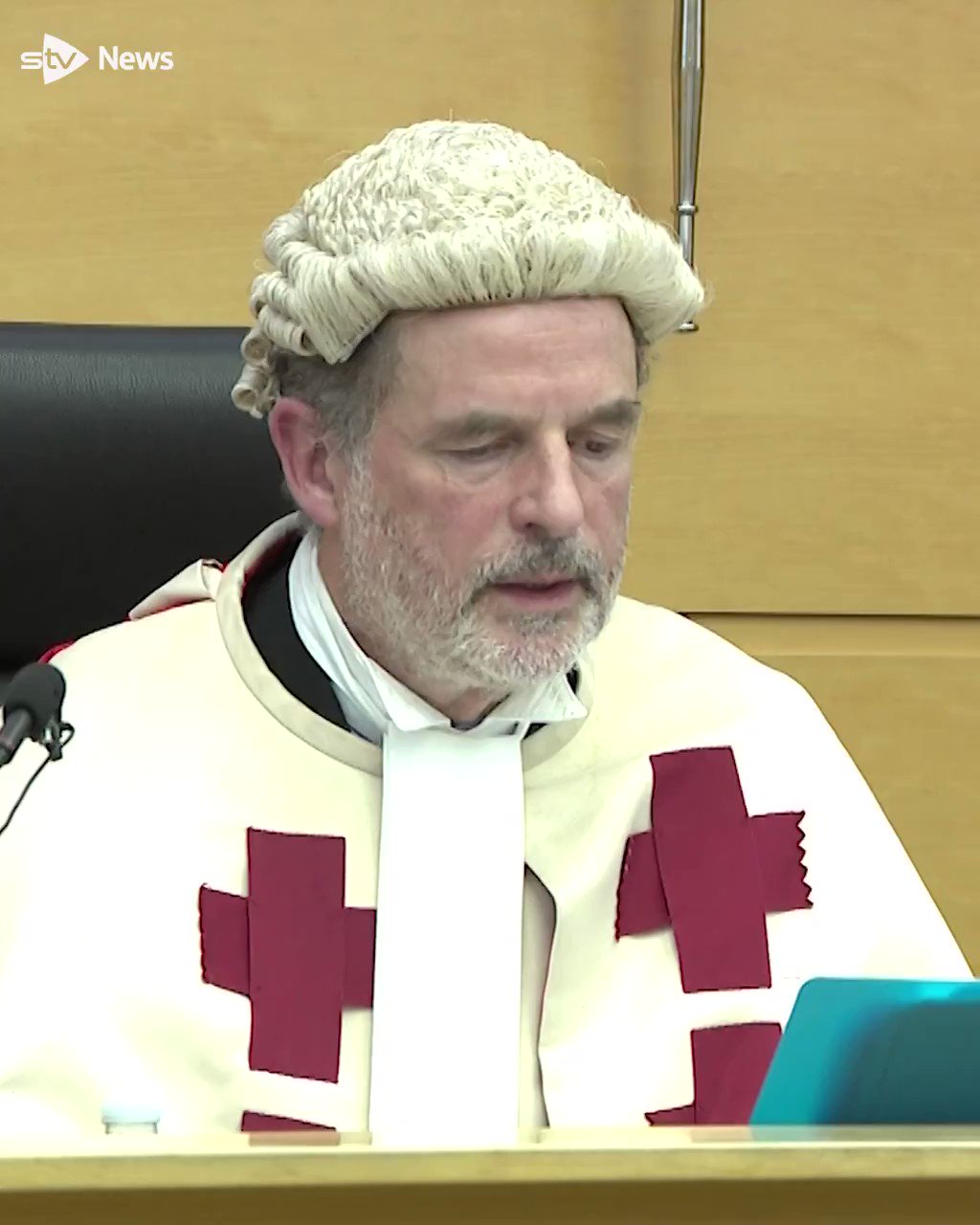 Other charges, which are being heard by Lord Beckett, pictured left, include causing children to take part in sexual activity and videoing and taking sexualised images of children.
One child was said to have been made to "operate a camera and create video footage" of some of the abuse.
Members of the group also face charges of getting a child to courier drugs, forcing children to consume drugs and alcohol, and possessing Class A drugs.
They are accused of being involved in the killing of dogs while getting two of the youngsters to take part.
The accused also allegedly got the children involved in "witchcraft" leading them to believe that they themselves had "metamorphosed into animals".
The 11 deny all of the charges, which are said to have taken place between January 2010 and October 2020.