Contest for Argyll, Bute and Lochaber South seat
Former SNP chief whip Brendan O'Hara currently represents Argyll and Bute, but is facing a contest for the new Argyll, Bute and Lochaber South constituency.
Argyll and Bute councillor Math Campbell-Sturgess, who also works for an MSP and founded the English Scots for Yes campaign, is challenging the MP.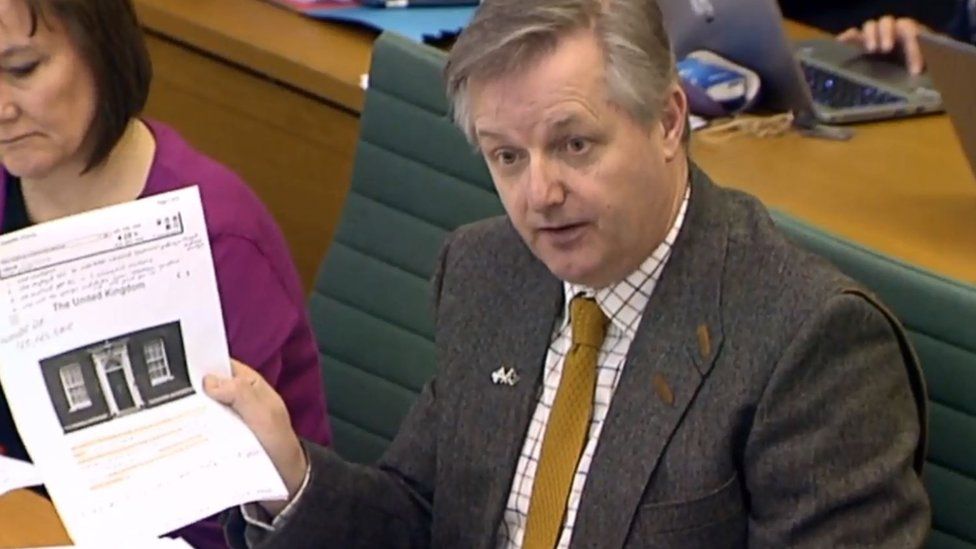 The BBC has been told there has been some unhappiness locally with events that eventually led to the expulsion of former SNP MP Angus MacNeil, pictured right.
It was reported that Brendan O'Hara, who was chief whip at the time, had a "row" with the now independent MP over missing votes in the House of Commons.
A local activist said "some people are upset with the way it went down".
However, BBC Scotland News has also been told it will be seen as a surprise locally if O'Hara is not selected and that the challenge is more "in the interests of democracy" given it is a new seat.
Top of page: Brendan O'Hara and Martin Docherty Hughes (West Dunbartonshire) lending their support to former First Minister Nicola Sturgeon.