Dumbarton Rock and the French Prison where Mary Queen of Scots was held.
NOTEBOOK by BILL HEANEY
Last time I saw Denise Mina, right, I almost knocked her off her bike in Glasgow's Great Western Road. She was in Edinburgh at the book festival to publicise her new book, Treason and Plot.
Things just get better and better for Denise. The Glasgow West Ender's novels have twice been Theakston's Old Peculier Crime Novels of the Year, and recently The Less Dead was shortlisted for the Costa Novel of the Year.
Now the Glasgow-based author has looked to a notorious event in Scottish history for inspiration.  Rizzio is a deliciously dark novella that reimagines and retells the story of a friend and 'confidant' (aka secret lover) of Mary Queen of Scots, David Rizzio.
In the febrile rooms of the Palace of Holyrood House in March 1566, Rizzio is murdered in front of a pregnant Mary, the victim of a plot by her husband Henry Lord Darnley.
This was before Mary, pictured left, was huckled off to the French Prison at Dumbarton Castle to await unwillingly being transported off to France to marry the Dauphine.
What did Darnley hope to achieve by this vicious multiple stabbing, and what consequences did it have for the monarchy?
Denise Mina's novella is the first in a new series called Darkland Tales, books which retell myths and legends from history for a modern audience.
It's a must read for people such as retired languages teacher Elspeth Crockett, who now volunteers to assist visitors to Dumbarton Castle, and just loves those stories which have clung to the Rock for centuries past.

The French Prison where Mary Queen of Scots was held at Dumbarton Castle

.
FESTIVAL EVENTS TOMORROW – Tuesday 24 August
09:30     Drawalong with Kate Milner (Facebook)
10:15     Liz Kessler & Alex Wheatle: Whose Side of History Are You On?
11:30     Alison Watt with Andrew O'Hagan, pictured right**
13:00     Kerry Andrew & Kerri ní Dochartaigh: Blood and Water
13:15     Craig Brown: The Slippery Art of Biography**
14:30     Sathnam Sanghera: How Imperialism Shapes Modern Britain**
16:00     Pragya Agarwal & Shon Faye: Reframing the Personal and Political**
16:15     Deborah Levy:  A Living Autobiography
17:30     Peter Scott-Morgan:  Rewiring Humanity**
19:00     Max Porter: Pen Portraits
19:15     The Force of Law**
20:30     Reading Scotland: Jen Hadfield, Landscape and Light**
(Events marked ** will be shown on the Big Screen in the Book Festival Courtyard at Edinburgh College of Art)
@@@@@
Kevin Barry: Looking across a bog to the  Bluestack  Mountains
Sligo is one of Ireland's smaller, less populated counties. So what did the people there do to deserve the talents of Kevin Barry?
The answer lies in the tender and humorous short stories of Barry's newest collection, That Old Country Music.
Here, in a dozen vignettes, is a vivid portrait of the rural west coast of Ireland, painted in the colours of some of its oddball residents.
"'Limerick, in the bone evil of its winter, and here came Con McCarthy, haunted-looking, in his enormous, suffering overcoat.'"
So begins one bittersweet story about a man with a morbid interest in death.
Using language that is by turns lyrical and razor sharp, Barry conjures up a rural life that is hard-bitten and contemporary but also somehow shrouded in an older magic.
It's a cocktail that led Colum McCann to describe him as 'one of the most original, daring and seriously funny writers ever to come out of Ireland.'
The multi award-winning Barry, who once worked at The Scotsman, an experience which surprisingly did nothing to blunt his sharp sense of humour, talked to Peggy Hughes about his remarkably atmospheric writing and the land that inspires it.
Barry now lives a few miles from Ballymote, where my grandfather, who was the groom and gardener at Shandon Hydro on Garelochside, was born.
I have read one of his volumes of short stories and thoroughly enjoyed it, especially the story about a flooding crisis in a public house in which I have been in at Leenane, Connemara. It was hilarious.
And so too is his new one which is so touching that it might even make you cry. Comedy and tragedy are wedded together bedfellows.
Kevin told me he vowed not to write any more pub-related stories after that one but such has been its popularity that he feels he'll have to.
Kevin Barry, short story writer.                    Pictures by Bill Heaney
@@@@@
Vivian is one tough lady who is no longer a woman but a person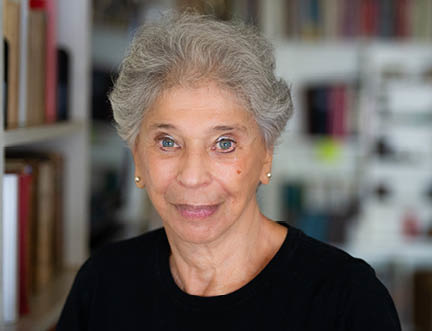 There are feminists and there are feminists. There are those who stress their credentials for belonging to the sisterhood and then ask you not very politely would you mind carrying their coat for them.
A senior Scottish MP once asked me if I would do that for her. And look after her umbrella into the bargain.
Of course I declined. I told her that if equality meant just that, she should look after her own coat while I would take care of mine.
I've been sceptical of the Me2 brigade since they had me thrown out of a council meeting in Dumbarton for having the cheek to ask if they would mind adjusting the sound system so that people in the press and public benches could hear what was being said.
I was delighted and honoured to come across a real feminist at the Book Festival though.
Vivian Gornick, author of A Map of American Feminism, appeared on the big screen in the courtyard of the College of Art.
In an age of instant opinions and the daily social media rush from one outrage to another, it's refreshing to read the words of an 85 year old writer who insists on taking her time.
In fact, Taking a Long Look, Vivian Gornick's latest essay collection, is a masterclass in standing back, thinking deeply, then setting down one's thoughts in a calm and reflective manner.
Not that this approach makes Gornick's work any the less engaging: for more than thirty years she has written about literature and culture from a feminist perspective, producing a body of work that has earned her the reputation as one of America's foremost critics.
As much as her work is a love-letter to the act of reading, her writings form a map of American feminism: a vital reminder of how much has changed, yet how so many challenges remain the same.
Gornick, a working class immigrant Jew from the Bronx, is one tough lady who considers herself not as a woman at all, but simply as a person. A person who expects to be treated equally and who no doubt carries her own coat to events.
One of the hard questions she was asked recently was on the thorny subject of transgender and whether she respected those who had transitioned.
"That depends on what kind of people they are and whether I like them or not," she told the audience.
@@@@@