By Lucy Ashton
On Monday 5th December, the Health, Social Care and Sport Committee will visit Glasgow to hear from social care providers and service users, including those from the voluntary sector and representing individual carers, as part of their scrutiny of the National Care Service (Scotland) Bill.
Members of the Committee will meet with the Coalition of Care and Support Providers in Scotland (CCPS) before holding a formal Committee meeting in Glasgow later in the afternoon.
As part of the Committee meeting, two panels will provide evidence; the first panel focused on the voluntary sector and individual carers, the second focused on disability and independent advocacy.
Gillian Martin MSP, Convener of the Health, Social Care and Sport Committee, pictured right,  said:  "The creation of a National Care Service would represent a huge shift in how care is accessed and delivered in Scotland. It is a major piece of legislation and that's why our Committee is determined to carry out extensive scrutiny of the proposals.
"As well as gathering detailed oral evidence in our weekly meetings at Holyrood, we have also travelled to Dumfries and Aberdeen to hear from those who would be impacted by the development of a National Care Service.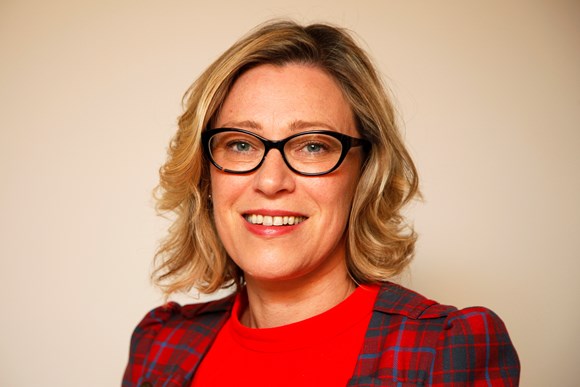 "This visit to Glasgow gives us an opportunity to hear first-hand from those at the frontline of delivering services and from key stakeholders on the challenges they face, and their hopes and concerns with the proposals.
"We are particularly pleased to be able to hold a formal Committee meeting at Quarriers Conference Centre in Glasgow and we hope members of the public, and in particular, those who both give and receive care, will be able to attend.
"The information we gather on this visit will prove invaluable as we develop recommendations for inclusion in our Stage 1 report into the National Care Service Bill."
The two panels providing evidence to the Committee are as follows:
Don Williamson, Shared Care Scotland, Chief Executive;
Karen Sheridan, Community Integrated Care, Chief Operating Officer;
Clare Gallagher, CEMVO, Human Rights Officer;
Hannah Tweed, The Health and Social Care Alliance Scotland, Senior Policy Officer;
Mhairi Wylie, Highland Third Sector Interface, Chief Officer.
Then from:
Andy Miller, Scottish Commission for People with Leaning Disabilities, Strategic Lead: Participation and Partnership;
Frank McKillop, ENABLE Scotland, Head of Policy and Research;
Rhona Willder, Scottish Independent Advocacy Alliance, Development Manager;
Dr Pauline Nolan, Inclusion Scotland and the People Led Policy Panel, Head of Leadership and Civic Participation;
Dr Caroline Gould , Skye and Lochalsh Access Panel, Trustee and Access Auditor.