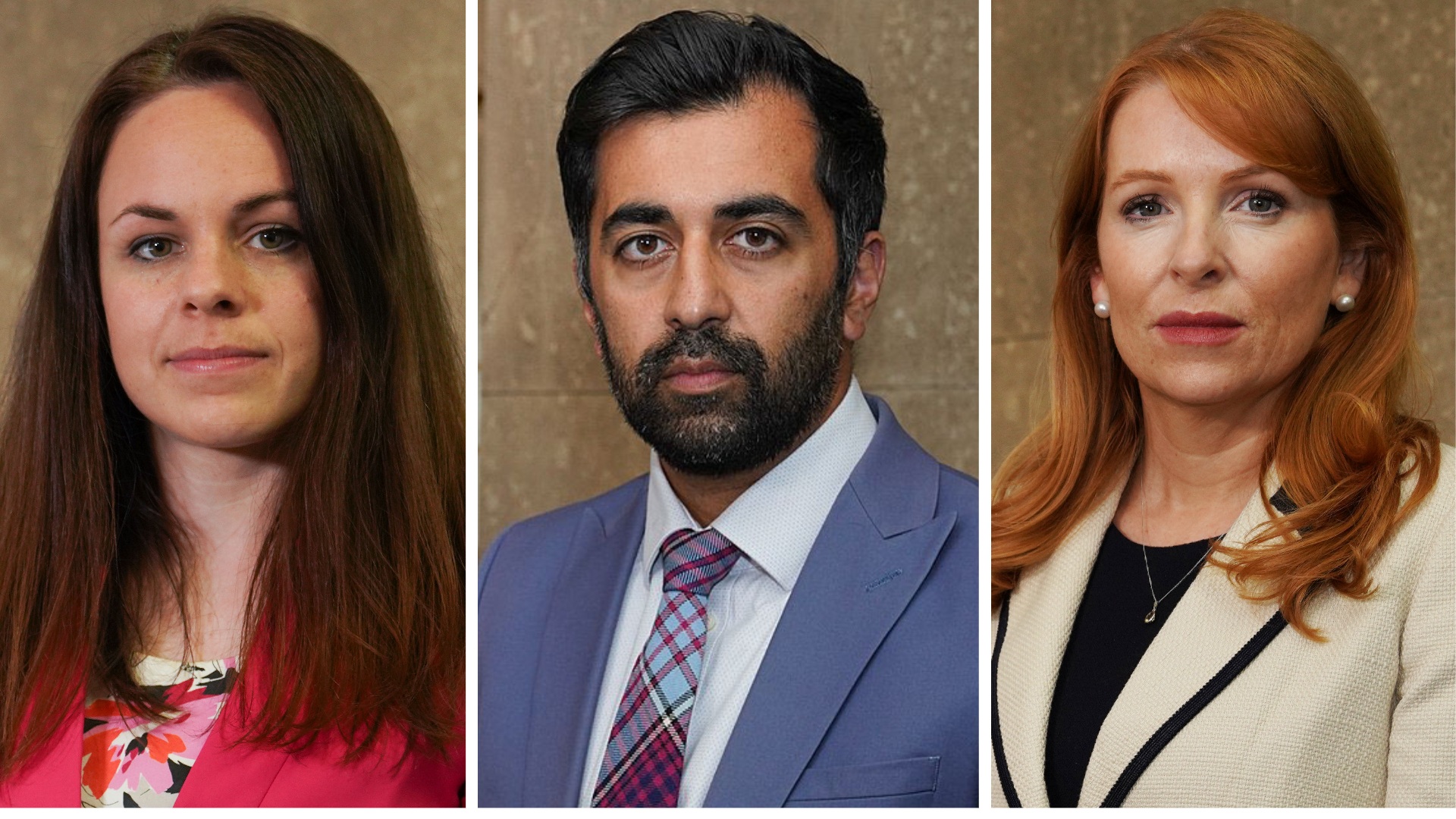 Earlier on Tuesday, the party had said that members of the SNP would quiz the candidates next month in private without journalists present in order to create a "safe space" for the events.
However, following a backlash from astonished politics watchers, the party has made a dramatic and extremely embarrassing U-turn.
It will now allow media to be present on what is known as a "pool" basis – which limits the number of journalists in attendance, but ensures the content is made widely available.
Members of the press will also be able to gather reaction from outside the hustings, the SNP have announced. According to one veteran journalist, the decision and the details are frankly unbelievable.
And in the light of what is happening the candidates themselves could not have been consulted by the SNP head office in which the Chief Executive is Peter Murrell, husband of First Minister Nicola Sturgeon.
Bill Heaney, editor of The Democrat, said: "I couldn't believe this when I read it at first, but we are dealing with the SNP here and Nicola Sturgeon's infamous Secret Scotland.
"The SNP administration at West Dunbartonshire Council had banned me from the council chamber for no more than asking if they could turn the heating up and give the press a bench where we could see who was speaking and take notes at.
"We were scored off their media list for attendance at official functions and events and told we would have to join an organisation which had taken over from the not-fit-for-purpose Press Council before they would agree to use receiving full media accreditation.
"This was despite the fact that I had been a working journalist in Dumbarton for no less than 60 years and had edited and wrote as a columnist both local newspapers with great success, having been Weekly Journalist of the Year in the Scottish Press Awards three times and commended on a number of occasions in national awards.
"I am also a life member of the National Union of Journalists and a member of the Society Editors.
"However, this anti-democratic National party who have no respect for the press or the public they represent at meetings decided I should be thrown out of a meeting.
"The most troubling thing of all for me however is that the Labour Party, who are now in power at West Dunbartonshire, haven't changed that decision although I have been assured that the Labour Group are considering the matter.
"I intend to test that by turning up to cover at the council's annual budget meeting in the BUrgh Hall at 4pm today (Wednesday, March 1).
"When I read tonight that the SNP at national level, where their media spokesperson is Murray Foote, pictured right, a former editor of the Daily Record, had decided to ban journalists from the hustings, where the three candidates fro Nicola Sturgeon's post of First Minister will speak, I couldn't believe it.
"I have no idea how a former editor of the Daily Record could sanction this. I am at great pains to understand. Talk about poacher turn gamekeeper? This is beyond that, far beyond that and puts up two fingers at any notion of press freedom. It seems Mr Foote and the SNP believe the press is there to be used and to report under some kind of autocratic fascist-like censorship regime."
Now SNP members will take part in a two-week ballot to choose the party's new leader from March 13, with the winner to be named on March 27.
The three leadership candidates will take part in a televised debate on STV at 9pm on Tuesday, March 7.
Hosted by STV political editor Colin Mackay, the broadcaster will question candidates before they cross-examine each other.
The leadership hopefuls will also be asked questions from members of the Scottish public.
The 70-minute programme will be shown live on STV and the STV Player from the broadcaster's Pacific Quay headquarters in Glasgow.
It will be the first time the three candidates will be able to battle it out in public after a leadership challenge was triggered following Sturgeon's resignation earlier this month.
The candidates spoke out in support of the media attending on Tuesday evening, with Ash Regan saying rightly that "as candidates, we have a duty to be held to scrutiny".
She continued: "I firmly believe we should allow access and ask that the media carry the proceedings fairly and fully, making them available to all."
Health minister Humza Yousaf added on Twitter: "I have no issue with the media attending."
Kate Forbes wrote that her belief in "democracy and transparency" led her to call for the hustings to be live-streamed and attended by members of the media.
She added: "None of the candidates have anything to hide. In fact, it would give us a platform to set a positive example for how to have respectful, informed and varied debate."
I did raise the matter of the ban on me by West Dunbartonshire SNP with Kate Forbes many months ago, but both she and her colleague Keith Brown never replied to my e-mails.
I raised the matter also with the Dumbarton MSP Jackie Baillie who took it up with the former chief executive of the council, but that too went nowhere.
The Scottish Tories had urged the SNP to open the hustings up to the media.
Party chairman and MSP Craig Hoy said: "The SNP are desperate for their internal civil war to be conducted in private, rather than airing their dirty linen in public, which explains this cowardly and paranoid media blackout.
"This is nothing short of a disgrace when a new SNP leader – and ultimately First Minister – will be in place in just a few weeks' time.
"The party have adopted a 'nothing to see here' attitude, when the public ultimately want to see the three candidates to replace Nicola Sturgeon properly scrutinised on their plans for Scotland.
"The SNP are famed for their lack of transparency but this really takes the biscuit. They have laughably said by excluding the media that these events will be a safe space for members. What do they think the media are going to do to them?
"This is a misguided decision that the SNP should rethink urgently."
Meanwhile, a journalist who once had a firm friendship with Nicola Sturgeon has said the First Minister's "closest relationships have diminished to a handful" in recent years.
Mandy Rhodes, left, the editor of the influential Holyrood Magazine, said their professional and social relationship turned sour after attempts at censorship, hints of criticism and intolerance for opposing views.
In a new think piece, she details her once-warm connection with Ms Sturgeon which led to her being trusted with public disclosure in 2016 of the outgoing SNP leader's devastating miscarriage, which she suffered six years earlier in December 2010.
However, Rhodes went on to say that over subsequent years she learned "Sturgeon does not like to be crossed, does not want her own world view compromised, and that remarkably for an avowed bookworm, can have a very closed mind. All these things have both surprised, disappointed, and made me sad."
Ms Sturgeon's faults in the Alex Salmond scandal, the treatment of SNP MP Joanna Cherry and the risk to women and children from the Gender Recognition Reforms were all turning points in their relationship, she recalls.
She even appears to lay blame on Ms Sturgeon for the "social media hits" Rhodes experienced for her gender critical views, stating that "it was in no way calmed by the influence that the First Minister could have wielded".
The American iconoclast HL Mencken said the relationship between a journalists and a politicians should be similar to that between dogs and a lamp posts. Editor