Feisty independence campaigner Ash Regan will become the first Alba party MSP at Holyrood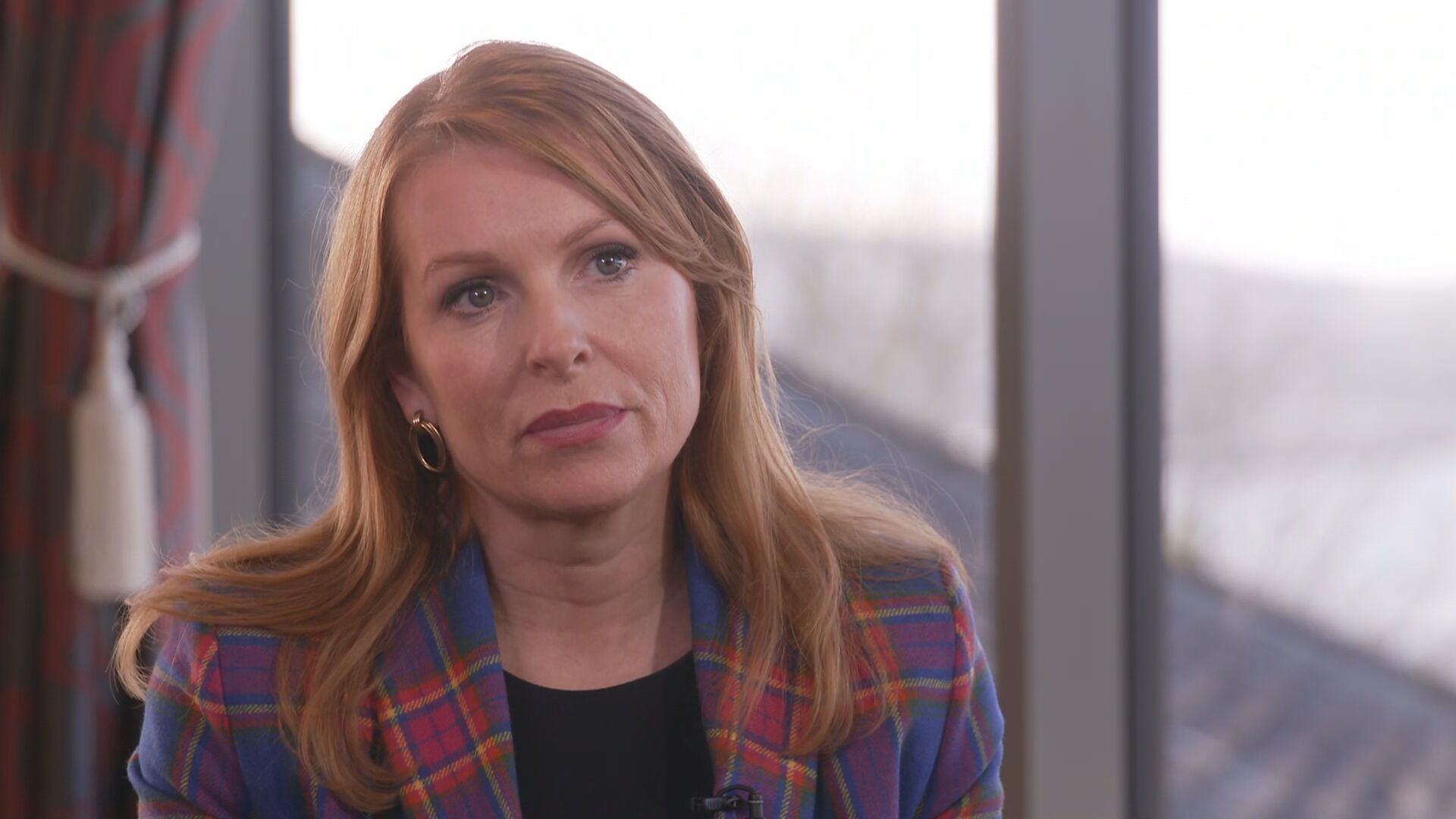 Former first minister candidate Ash Regan has resigned from the SNP to join the Alba Party.
Regan announced her switch to Alba, the party founded by former first minister Alex Salmond, on Saturday.
She will now be Alba's first and only MSP and has been given the title of Holyrood leader for the party.
Announcing the move, she said had a "clear focus on reinvigorating the cause of Independence".
Regan, who secured just over 11% of the votes when she stood in the race to succeed Nicola Sturgeon earlier this year, said she was defecting from the SNP because it had "lost its focus".
She said: "It was a distinct privilege to be elected in 2016 on an independence platform; riding the wave of optimism that the 2014 Independence referendum ignited across Scotland.
At work and play, Ash Regan pictured by Alan Simpson at the Holyrood Dog of the Year Show with Lexie, her rough collie.
"And it has been an honour to serve the people of Scotland as an MSP and a Minister. Sadly, it has become increasingly clear that the SNP has lost its focus on Independence, the very foundation of its existence. I could not, in good conscience, continue to be part of a party that has drifted from its path and its commitment to achieving Independence as a matter of urgency.
"Today, I am proud to take up the mantle of leadership for ALBA at Holyrood and to become the first ALBA Member of the Scottish Parliament. I do this with a clear focus on reinvigorating the cause of Independence and delivering on the promise that was made to the Scottish electorate in 2016 and 2021.
"I am committed to working tirelessly to create a Scotland that leads, not follows—a Scotland that leads the way in living standards, economic resilience, and innovation."
The SNP have now called for a by-election in Regan's Edinburgh East seat, claiming constituents deserve a "democratic opportunity" to elect a new MSP.
The defection comes just over two weeks after MP Dr Lisa Cameron, right,  announced she was quitting the SNP to join the Conservatives.
Welcoming the news, Salmond, said: "I am delighted to welcome Ash Regan to Team Independence. Her commitment to the cause of Scottish Independence has never been in question, and her addition to ALBA sends a powerful message about the focus and determination we bring to achieving an independent Scotland.
"Having Ash join the ALBA Party enriches our team and sharpens our focus on the immediate need for Scottish Independence. She brings a level of commitment and principle that is deeply admired across Scotland, and I couldn't be more pleased to welcome her into our ranks."
The SNP have responded to the news with a spokesperson for the party saying: "Ash Regan should do the honourable thing and step down to allow a by-election.
"Her constituents elected an SNP MSP, and they deserve to have the democratic opportunity to elect a new, hard-working SNP parliamentarian who will put the interests of Scotland first."
Reaction has also come from across the political divide.
Scottish Conservative chairman Craig Hoy MSP said: "This second defection in as many weeks is just the latest blow to Humza Yousaf's increasingly divided and struggling SNP.
"He can't convince even his own senior MSPs to remain onside, even when he's abandoned all the normal duties of government to focus on independence."
Meanwhile, Scottish Labour deputy leader Jackie Baillie said "Sixteen years of command and control has come crashing down spectacularly as the SNP is hit by yet another defection.
"This divided and chaotic party is incapable of standing up for Scotland."
Scotland Liberal Democrat leader Alex Cole-Hamilton stated: "The SNP is falling apart, with the prospect of independence fading far into the distance there's nothing to hold their extreme factions together.
"After 16 years in government they are a divided and chaotic mess."
Top of page: Ash Regan and First Minister Humza Yousaf no longer see eye to eye.