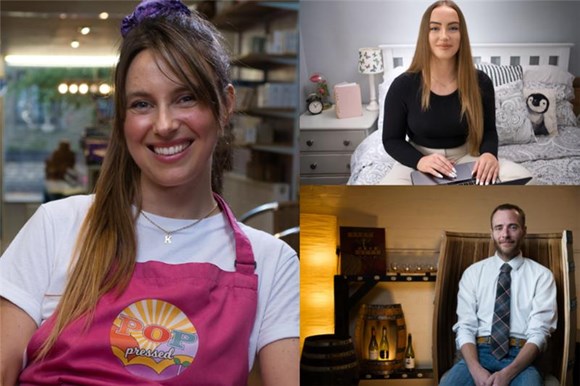 Start Up Loans programme has supported more than 6,200 Scottish businesses with loans worth £54 million
Start Up Loans of up to £25,000 now available to start-ups that have been trading for up to three years, up from two years
New 'second loans' available for first time to businesses that have been trading for up to five years
A loan scheme for new businesses that has provided more than £54 million pound in loans to Scottish businesses is to be greatly expanded, delivering much needed finance to the Scotland's array of innovative start-ups, the Business Secretary Jacob Rees-Mogg has announced today (Sunday 25 September).
The Start Up Loans programme has provided more than 95,000 loans to start-ups across the UK so far, including 6,200 for Scotland, offering an average of just over £9000 in support.
The programme's eligibility will be expanded to support businesses trading for up to three years, up from two years. Alongside this, a new second loan will be available to eligible businesses operating for up to five years, given them the finance to expand at a crucial juncture.
Business Secretary Jacob Rees-Mogg said: "Scotland is a hub of entrepreneurship, with a quarter of a million Scots entrepreneurs setting up businesses in 2020 alone.
"Expanding the Start Up Loans Scheme will put even greater funding into the hands of Scotland's budding small businesses, building on the £54million already provided, supporting them through this challenging period and delivering jobs and prosperity across Scotland."
Expansion of the Start Up Loans scheme follows the 2021/22 Spending Review, at which the government made the commitment to provide 33,000 loans to the programme over the next three years.
The extension builds on key measures the Government has announced for small businesses in particular, including extending the £4.5 billion Recovery Loan Scheme and the delivering the Help to Grow schemes, which provide mentoring and free software to thousands of businesses across the UK.
Start Up Loans provide a fixed interest rate of 6%, as well as mentoring, support and funding to aspiring business owners in every corner of the United Kingdom. Its impact has been particularly noticeable among individuals who might find it difficult to secure loans from traditional lenders.